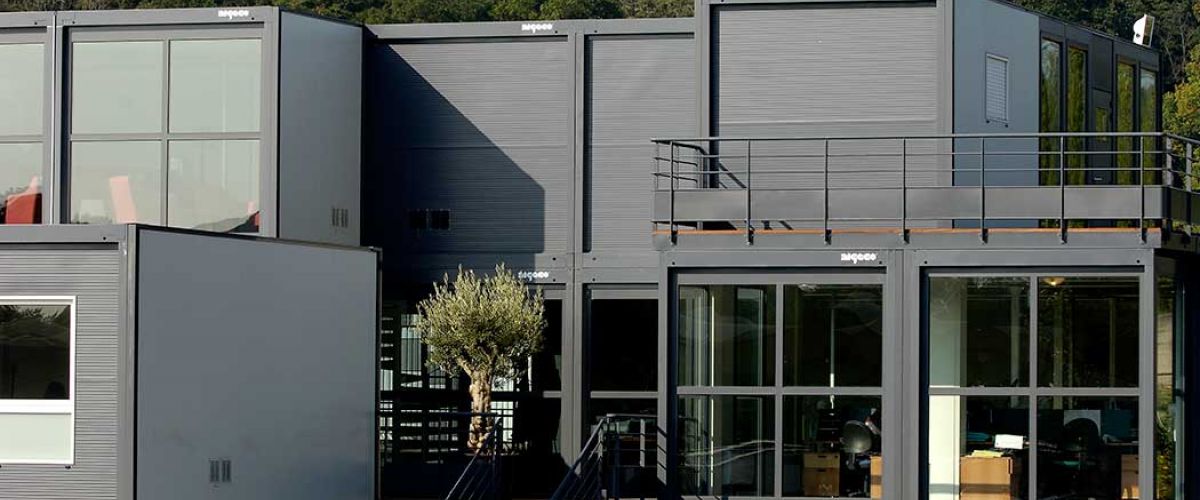 OFFICES AND ADMINISTRATIVE BUILDINGS
Algeco is the best option when it comes to expanding the space for a growing company, with a high level of customization and finishing. The offices created by Algeco are the perfect resource that can be adapted to any type of situation. In addition to the quality and comfort we offer you through our units, customizing your space is one of the strengths of our constructions and places us as your first option, which makes us proud, but at the same time we is responsible to provide you with premium products that will help the sustainability of your business
OFFICES IN ALGECO UNITS
Modular units or constructions in these units represent a type of building that is spreading, due to its constant evolution over 40 years. Respect and work for the care of energy and the environment offers greater profitability both for the environment and for the company. Due to the short installation time, the affordable costs, as well as the quality of the building materials, the Algeco offices are the optimal solution to expand a building, or to build it. Modular units become the perfect alternative to standard constructions.
WE ARE COMMITTED TO SUSTAINABLE DEVELOPMENT
The pollution and the responsibility of all the environmental factors that can influence Algeco, have a great importance in the strategies of construction of our buildings. Due to this fact, we use building materials and techniques that are slightly polluting and specially treated to reduce the impact on the environment. In order to have safe constructions, the quality of the materials we use for our buildings is constantly studied and aligned with international standards guaranteeing the safety and soundness of its foundations. Offices are comfortable and allow you to carry out professional tasks, as well as different types of projects or promotional campaigns. The meeting rooms made by the Algeco units create the ideal space to develop strategies, or to welcome your guests.