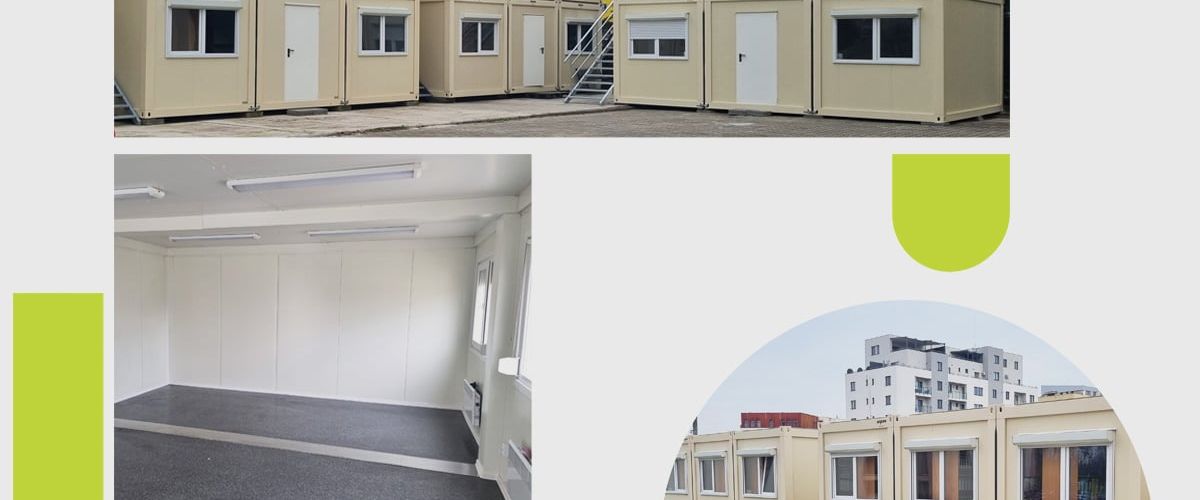 If you opt for buying containers, Algeco has also developed a division for selling containers, starting from the standard dimensions, with the possibility to configure the space according to the beneficiary's wishes.
Advantages of containers for sale
The Container Sales Division caters to customers who want a permanent or long-term space solution, and the usefulness of the container may vary. Thus, through a container for sale we can create spaces specifically designed for certain market needs/niches.
Below you will find types of containers for sale, but they are only illustrative. We can customize and offer different space solutions of different sizes and uses, and the client's imagination or need is only a challenge for us.
 
•     Modular container
•     One-piece container
•     Office container
•     Container for guard hut
•     Sanitary container, mixed sanitary container, toilet container, shower container
•     Technical container - controlled-temperature container, refrigerated container, laboratory container
•     Commercial container - showroom container, outlet container, container for commercial premises
•     Flat-pack container
•     Container frames
Technical features of an office container
The office container can be used in any field, as a temporary or permanent workspace. Containers can be configured and equipped for the needs and requirements of each company or customer.
Standard dimensions of an office container
Internal:  5,860x 2,240x 2,400 mm  (L x l x H)
External: 6,058x 2,438x 2,700 mm  (L x l x H)
 
Metallic structure
Frame from cold rolled steel profiles
Anti-corrosion protection, galvanized profiles
Double layer of paint
 
Insulation
Floors, ceilings: mineral wool of 100 mm
Walls: sandwich panels, PUR 60 mm + 40 mm (exterior + interior)
STANDARD CONFIGURATION