We create spaces for any use and deliver them anytime, anywhere!
Part of the Modulaire Group, Algeco Romania offers complete modular space services and mobile storage solutions for rent or sale.
ALGECO SOLUTIONS
Looking for a complete space solution? Here's what you can achieve with Algeco: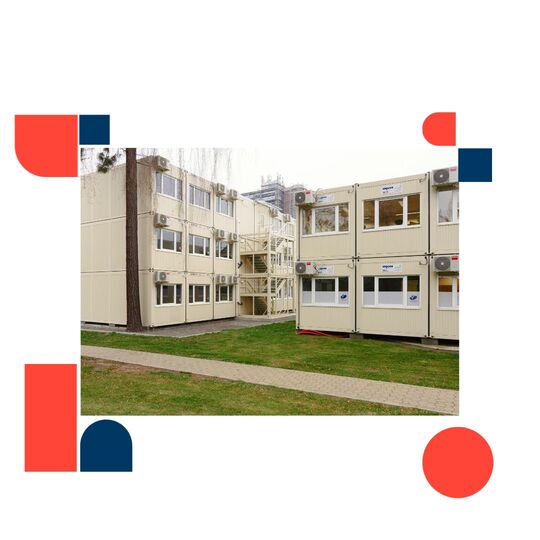 For 16 years, Algeco has been offering temporary or permanent modular spaces for different uses in Romania.
Whether we're talking site containers, temporary offices or a long-term solution for schools, kindergartens and hospitals - our modular units and buildings create spaces according to your needs.
In addition, our 360° Services range allows us to complement our modular facilities to provide comfortable, efficient and secure workspaces.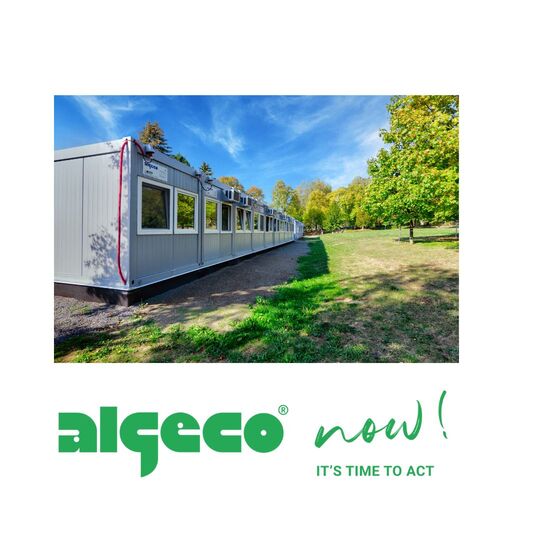 Algeco's modular spaces are sustainable solutions that are useful in all areas of activity, our buildings bear the Eco-Future stamp.
As part of our commitment to being a responsible company, we operate according to universal sustainability principles and actively support the community.
BENEFITS OF ALGECO MODULAR BUILDINGS
DISCOVER ALGECO
CONTAINERS FOR RENT
A wide range of containers to hire for any destination
Progress
A note of elegance in the comfort of your space
Advance
A bit of ingenuity for your space
Origin
Priority to simplicity and functionality
SALE OF CUSTOM PRODUCTS
Algeco uses different solutions to manufacture modular units
Algeco
Leader in the modular construction market
Algeco
Unique knowledge, an international reputation.
Algeco
The leader in its sector, but still passionate and motivated as in the beginning
SERVICES 360°
Turnkey modular spaces from a single source:
furniture, fencing solutions, air conditioning, power generators, etc.
utility services in remote locations
HSE solutions