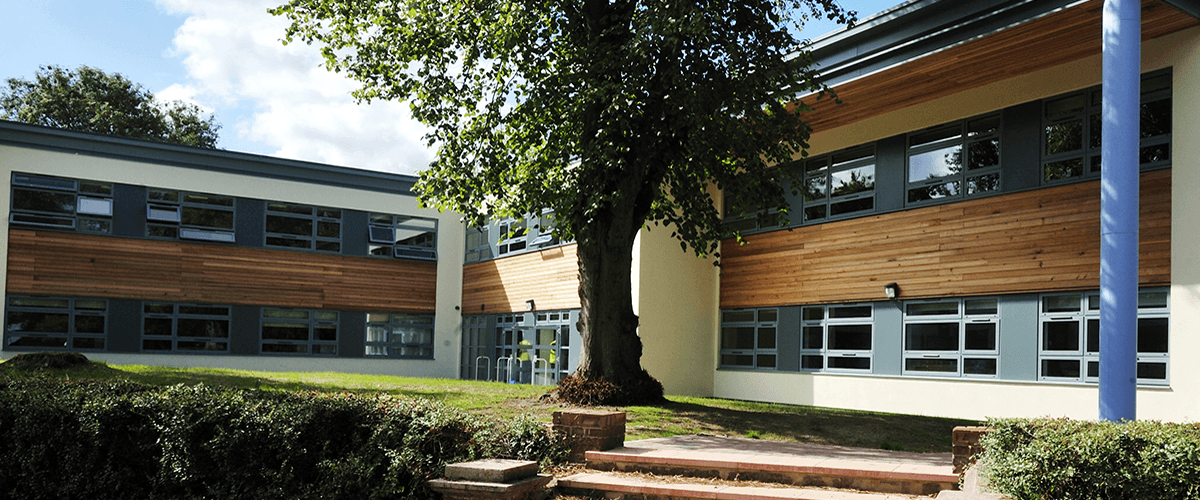 The PROGRESS container range for hire has proven to be an effective solution for projects requiring permanent or long-term construction, such as schools, kindergartens, offices and other administrative buildings. Every year Algeco develops projects that meet the needs of school institutions not only for reasons related to cost savings but, moreover, due to the flexibility of the solution provided and the short times of installation.  
Several advantages - a single modular building
Containers in the Progress range offer the comfort and quality of traditional buildings, with the bonus of allowing the expansion, compression or repartitioning of the space at any time depending on the real situation. Thus, a school will never have too many or too few classrooms, or their equipping/configuration will never be outdated. Also, their location will never be a problem, because at any time the modular construction in the PROGRESS range can be relocated and used to its full potential.
PROGRESS containers for hire - long term space solutions
The modular units of the PROGRESS range are movable, can be relocated and can be used in the long term by the beneficiaries.
Multiple uses of containers for hire, over medium/long term:
•     Modular construction units made from prefabricated containers intended for schools and kindergartens
•     Modular construction units made from containers for offices and administrative buildings
 
Technical details
Frame dimensions
P119 module
Internal:  6,190 x 2,590 x 2,530 mm (L x l x H)
External: 6,430 x  2.830 x 2,990 mm (L x l x H)
P130 module
Internal:  9.964 x 2,590 x 2,530 mm (L x l x H)
External: 10.204 x 2,830 x 2,990 mm (L x l x H)
 
Insulation
Roof: Double thermal insulation for the roof, made of 160mm thick fibreglass without vapour barrier, and 15mm thick soundproofing.
Floor: 200Mm thick fibreglass insulation
Walls: Sandwich panels, made of rockwool with thickness of 100 mm on the outside and 50 mm on the inside