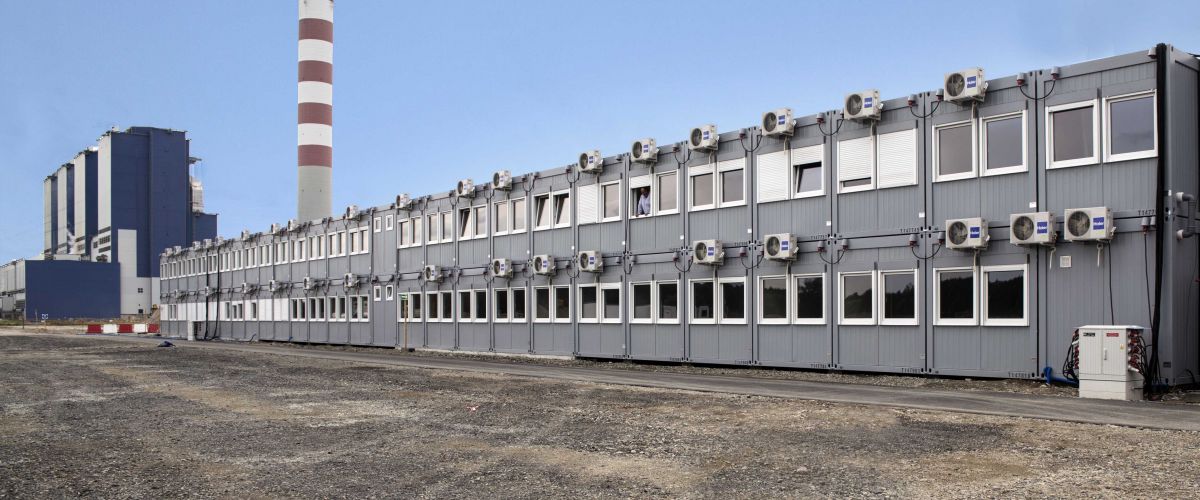 Our functional workspaces are an example of maximum safety and reliability. With a high degree of comfort, with a careful, elegant and discreet aesthetic, they eliminate any possibility of visual impact, avoiding any contrast with the landscape. However, this does not limit us at all to the manufacturing or customization of the units, because not only do we respect energy efficiency and the environment, but we also use modern assembly techniques that allow us to offer solid and safe constructions.
Whatever your space needs, we encourage you to contact us to recommend the best solution. Our containers can be adapted to any space need, the main uses are in areas such as: construction, security and protection, sanitary spaces, storage solutions, dining rooms and training rooms. Of course, these are not the only possibilities, the units can be realized according to your requirements.
In order to improve the spaces, the construction of the units respects the principles of bioclimatic architecture, therefore, they benefit more from the natural light and the drafts. In addition, they have a high resistance to adverse weather conditions, because the materials from which they are manufactured are of high quality and have a long-term durability.
Due to the fact that we respect both you and us, we will permanently prioritize the fulfillment of safety and health at work and the laws in force. Algeco offers control over the entire flow, thus managing to hold in the portfolio the largest range of prefabricated building halls available on the market for rent or sale. The materials used meet the current requirements in thermal insulation, acoustic and energy efficiency.