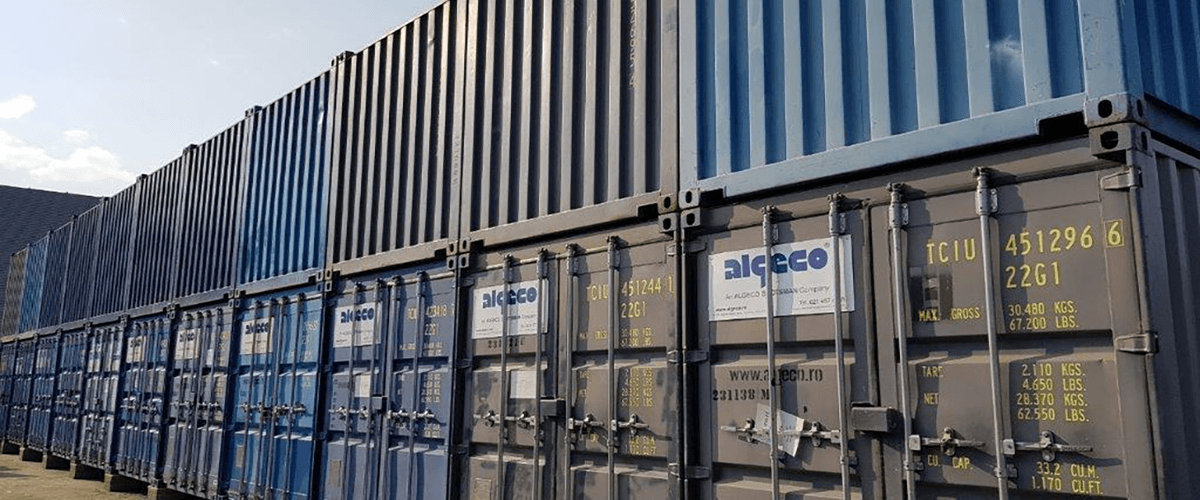 Shipping containers are the most common storage option worldwide. Algeco has adapted the standard product to offer a safe and functional solution for storing various materials, archives, spare parts, etc.
The safest solutions for storage - shipping containers
Why make a building from scratch for storing goods, installations or equipment, when you can use Algeco storage containers? They offer optimum storage conditions and protect your goods from environmental conditions and any other factors that may damage them.
Advantages of storage containers/shipping containers are
•     Materials are kept in a clean, dry and safe environment
•     Easy to store vertically, which saves space
•     Specially made to facilitate handling with the forklift
Additional equipment of storage containers/shipping containers
•     Metal shelves
•     Electrical installation with light sources and switch
•     Heating sources
•     Water tanks
•     Secure lock
Multiple uses
•     Storage containers with shelves for hire
•     Shipping containers for hire
•     Thermally controlled containers for hire
Technical features of a shipping container  
Dimensions
20" storage containers/shipping containers:
 Interior:  5,898x 2,352x 2,393 mm (L x l x H)
 Outside: 6,058x 2,438x 2,591 mm (L x l x H)