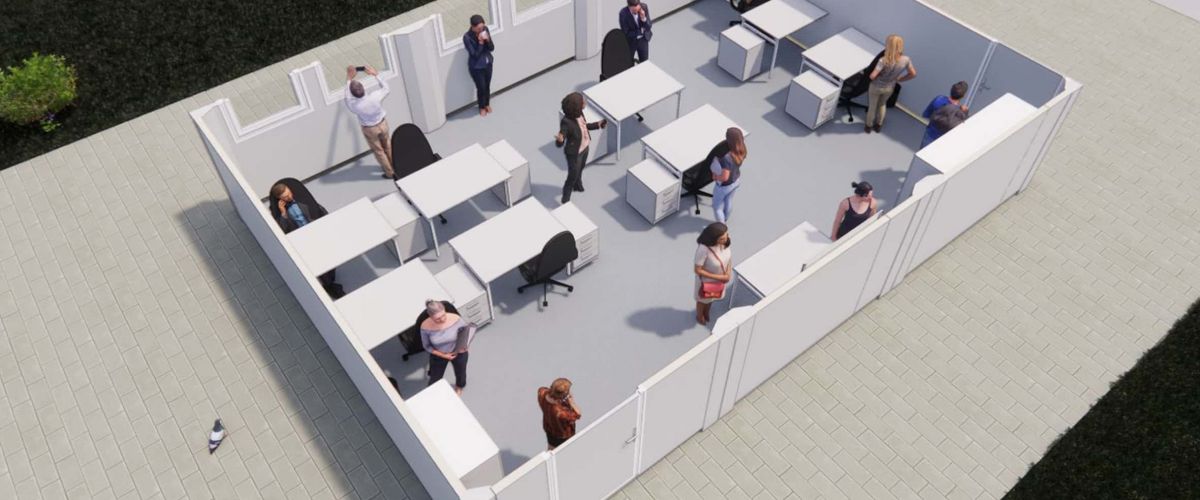 ALGECO SOLUTIONS FOR "SOCIAL DISTANCE"
The most important social consequence of the Covid-19 pandemic refers to the normality in terms of the optimal distance between individuals, which requires a minimum interstice of 2 metres. Therefore, notions such as comfort and ergonomics will be rethought so that any enclosed space is adapted to the new requirements.
Solutions for businesses and public institutions
Specialists concluded that the frequent movement of people is one of the most important sources of infection. Therefore, the extension of spaces for the application of new spacing rules may also aim at creating working conditions for employees, which considerably reduces the risk of contamination. Algeco has become a leader in the field of modular buildings in Europe, thanks to the experience gained in the impeccable and fast delivery of the final product. Their professionalism is put at the service of creating or expanding interiors regardless of their destination: office buildings or accommodation, events, industry, storage, sanitary, locker rooms, laboratories, bedrooms, spaces designed for dining, reading or recreation etc. In addition, Algeco containers offer you 360 ° services, which mean a package of benefits adapted to your specific requirements: the full range of furniture, office equipment and accessories, OSH solutions (fire extinguishers, first aid kits, smoke detectors, signage) etc., also services such as internet connection, electricity, security, cleaning services, equipment and complete facilities (water subscriptions, healthy snacks dispensers). Living nowadays in a new paradigm related to the rules of personal hygiene and work spaces, we now find in the Algeco portfolio a wide range of specific solutions: touch-free handles, plexiglass separator panels, vertical disinfection dispensers, social distancing mats etc. In order to identify all these necessities, our team offers you the related consultancy, so that the need for a turnkey space is at the level of your expectations.

Solutions for the segment of vulnerable people
The new rules regarding the optimization of interpersonal relations area refer mainly to the elderly and those affected by comorbidities. The reconfiguration of hospitals and social assistance institutions will have to minimize such risks, and Algeco's comprehensive outcomes for "social distancing" meet all of these requirements, with efficient and fast solutions: separate rooms, appropriate furniture, safety packages (drinking water dispensers, access ramps, microphone communication system, and so on). Algeco also offers modular visiting rooms allowing face-to-face meetings in a safe manner regarding interlocutors and external factors, preventing the residents of social assistance centres and senior/Care homes from suffering due to the lack of communication and interaction with relatives and loved ones. The flexibility of Algeco constructions has two valences: on one hand, it refers to the easy annexation of containers on the ground near any institution, on the other hand, it includes European standards in terms of the quality of construction parameters (interior partitions, thermal insulation, electrical and water installations etc.). Algeco's solutions for "social distancing" meet the most stringent requirement of the current period: the rapid adaptation of the interior space to the new rules of safety and interpersonal comfort. In other words, we are closer to you providing you spaces for optimal distancing.
DISINFECTION DISPENSER
(with sensor, capacity 350 ml)
Very effective against harmful microbes on contact. Effective against a wide range of viral and bacterial infections. Fast drying, long lasting protection. Your skin remains protected and cross-contamination is prevented.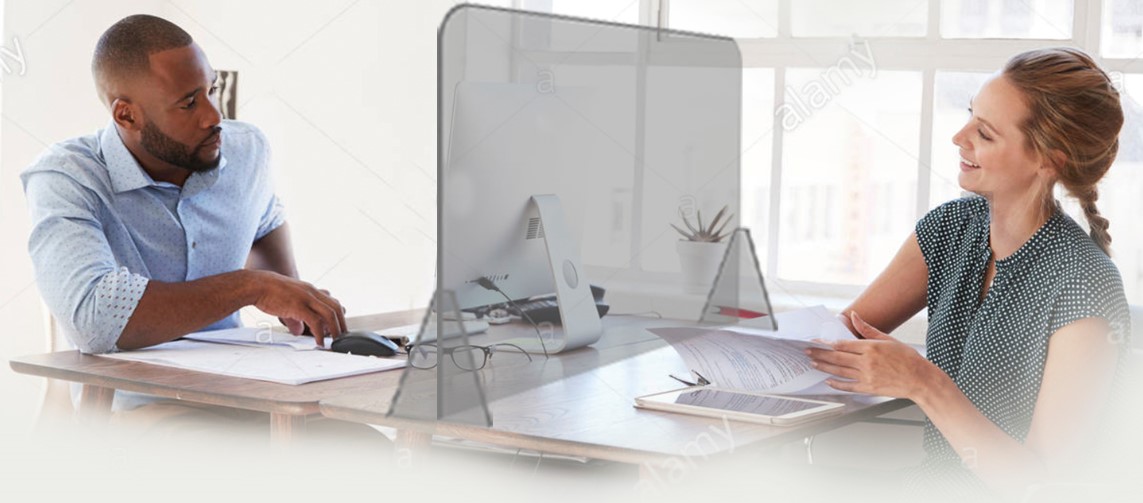 PLEXIGLAS SEPARATOR PANEL FOR SOCIAL DISTANCE
During a verbal conversation, there may be accidental emissions of saliva particles from the oral cavity as a result of compromising verbal communication or creating unfavorable conditions for maintaining good health. Our hygienic barrier helps prevent them. The Plexiglas panel serves as an additional layer of protection between employees.
HANDLE FOR OPENING WITHOUT TOUCH
Doors that open and close without touch to eliminate the first vector of contamination: the door handle. It facilitates the movement of doors for people with reduced mobility and users with busy hands.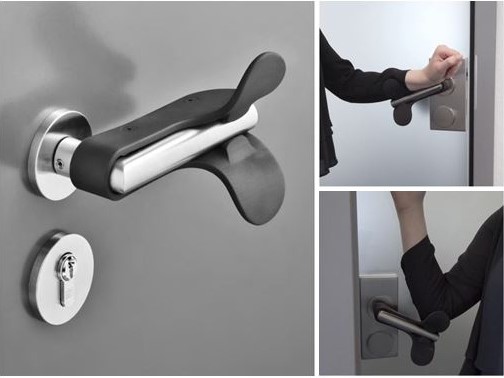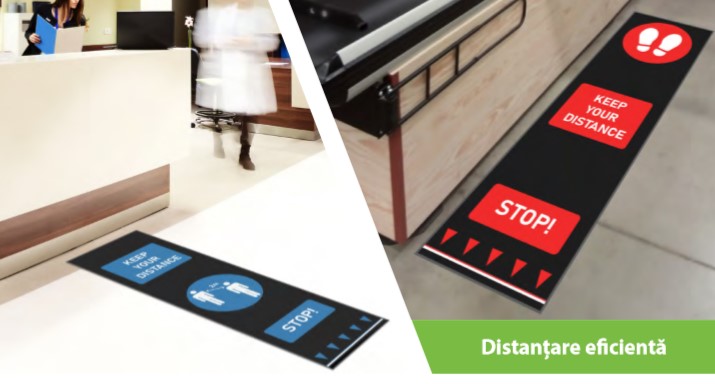 WARNING MATS FOR FLOORS
Dimensions: 0.65 x 2 m
Made of durable materials
Low profile to reduce the risk of tripping
It does not slip due to the vinyl layer on the back
SOAP DISPENSER
It offers a hygienic, easy-to-clean dispenser designed to provide just the right amount of product needed, reducing use and minimizing waste. This dispenser has a smooth, glossy and sealed design, without dirt traps, which allows cleaning with a single wipe. The easy-to-load soap dispenser, with an elegant and contemporary design, makes it the perfect product for any toilet.


TOILET PAPER DISPENSER
Folded toilet paper dispensers contribute to hygiene and comfort in your toilet. This toilet paper dispenser issues napkin after napkin so that the dispenser is not touched. This helps reduce cross-contamination and the spread of bacteria.
TOUCHLESS FAUCET
The optimal solution for a maximum level of hygiene and water saving.